19th Annual Callers and Cuers Association
Square and Dance Dance Weekend - Roosevelt State Park Lodge - June 1 & 2, 2007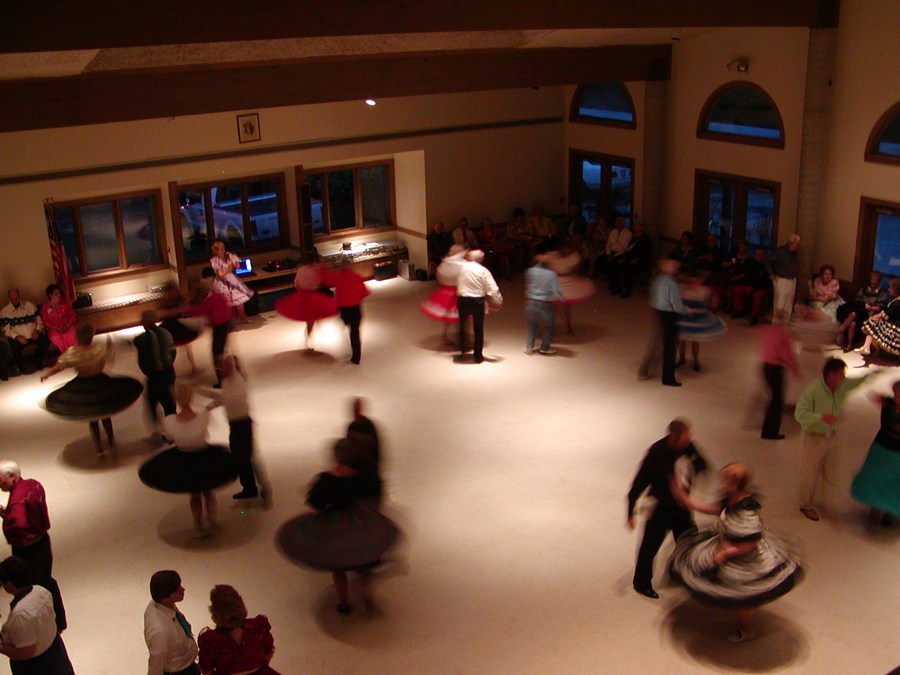 There's some twirling going on in these rounds!!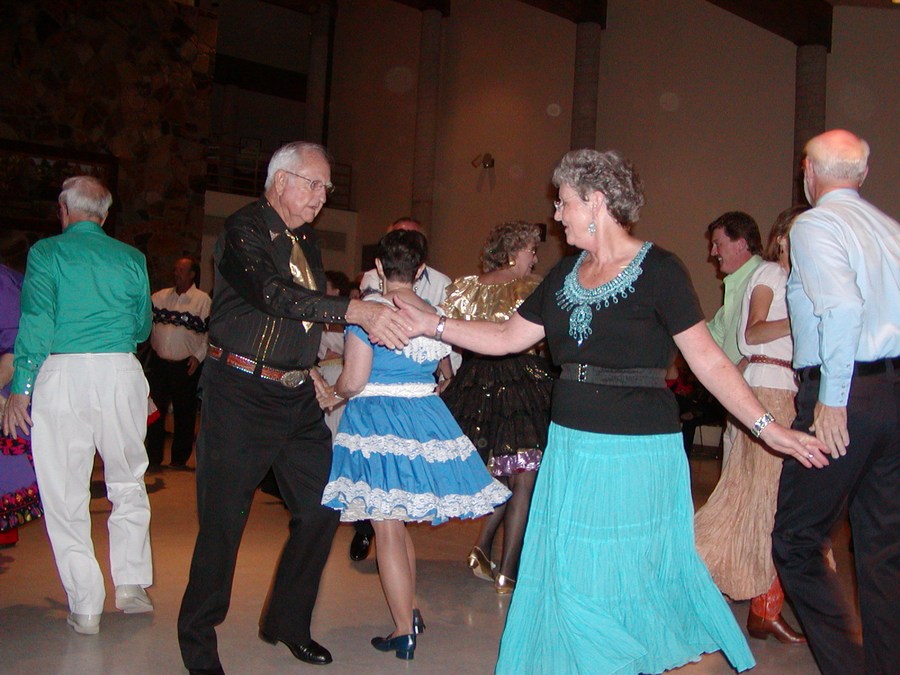 VThe action never slows down here!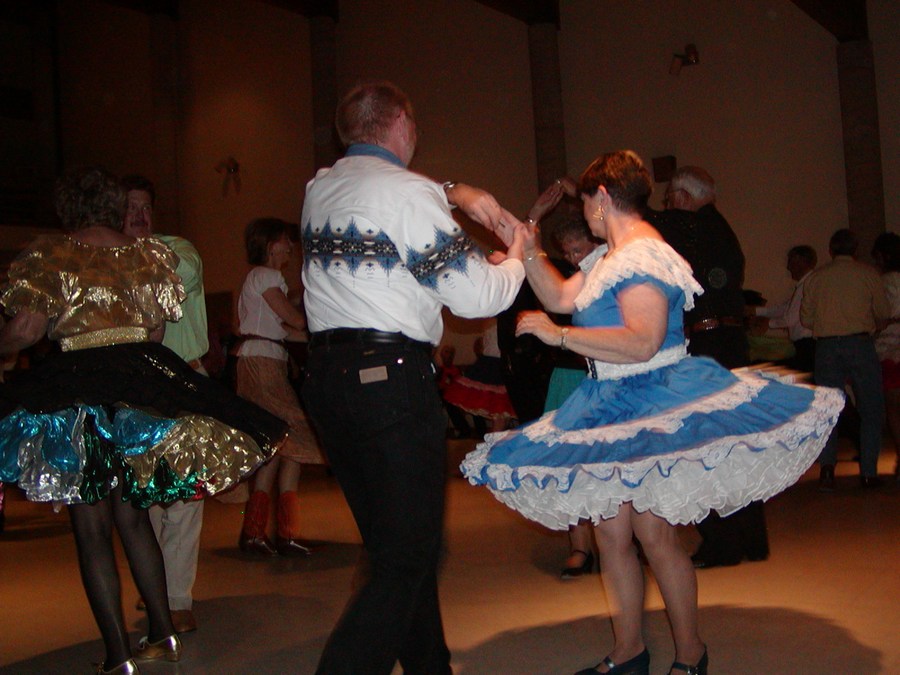 Colorful!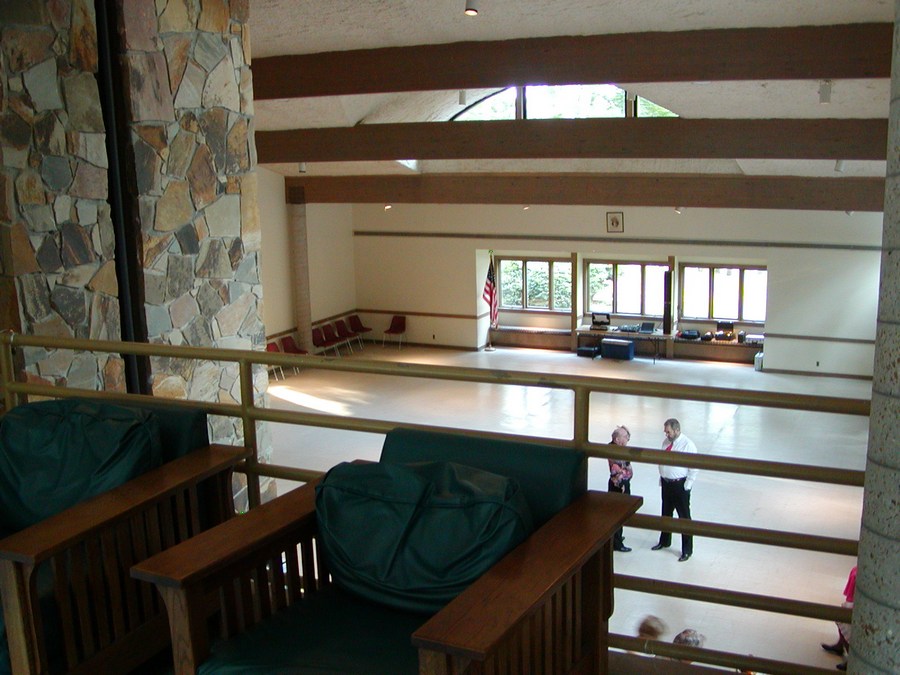 A nice place to come back to. We always enjoy it!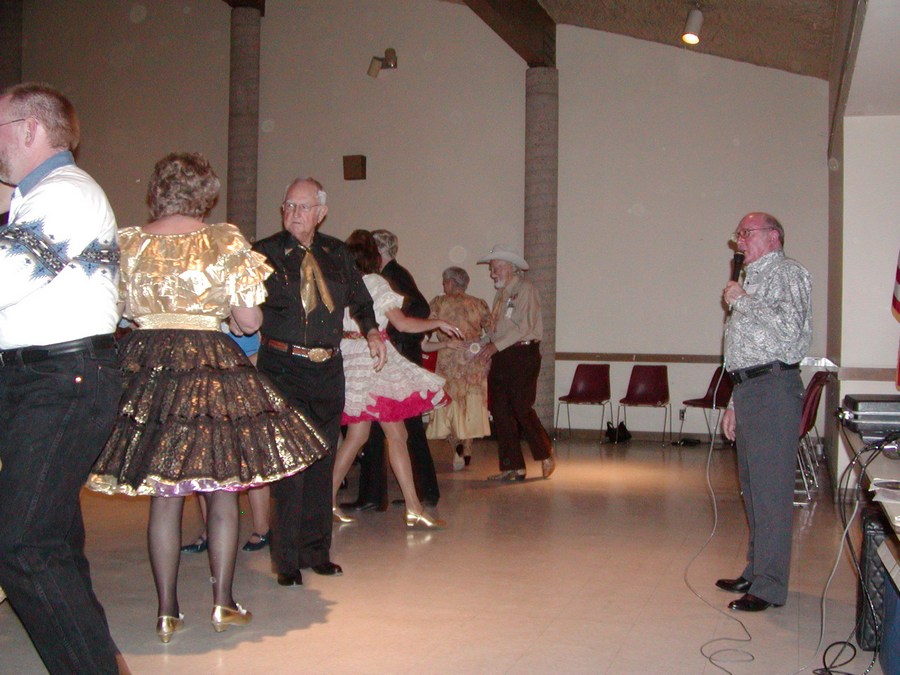 Who's up in the front squares?.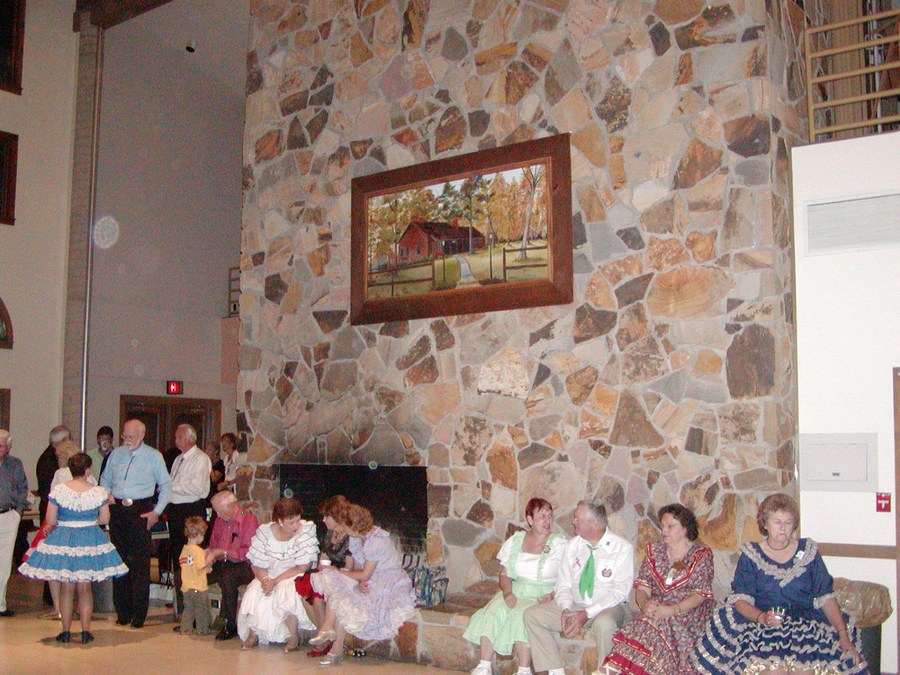 The BIG fireplace has room for all!
Hanging proudly is a painting of the old CCC Lodge before its demise by fire.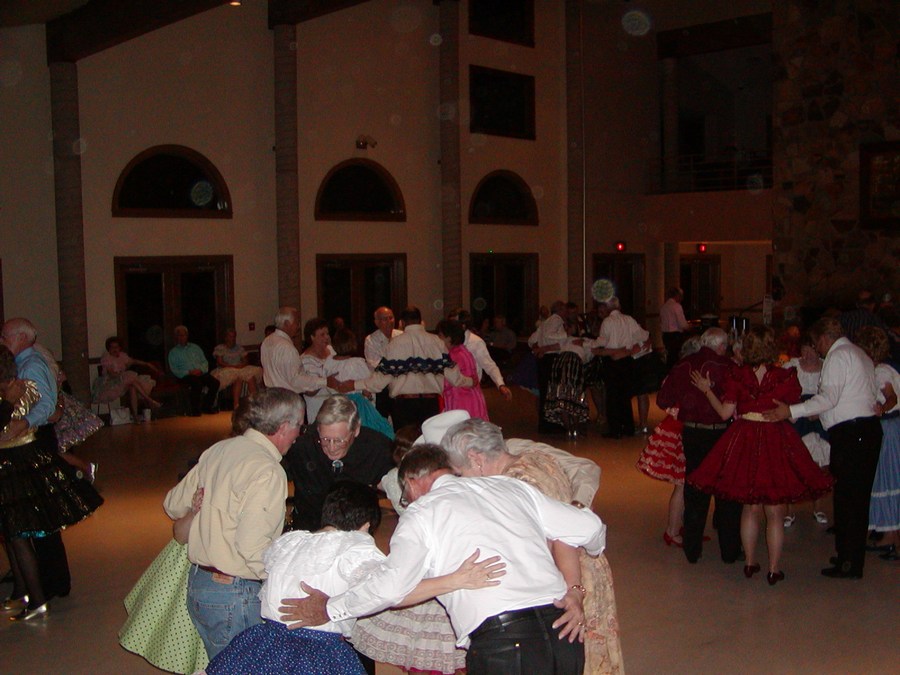 Thank You! Ya'll Come back now!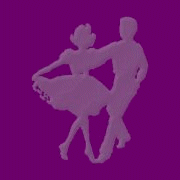 April